Choose our team and get quality sales and service for your East Orange garage doors. We appoint a technician with certified training to help you. The experts are experienced with all garage door brands. You can call us to request sales, repair, and replacement service. Pick a company you can trust to treat you right. At Metro Garage Door Repair East Orange, your service need is our top priority. Call now to get the service you need for your garage door.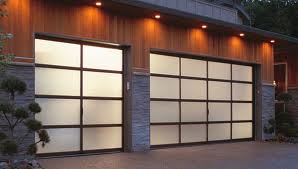 Call now to invest in beautiful garage doors in East Orange
Are you looking to buy beautiful garage doors in East Orange, New Jersey? You have come to the right place. You will be able to choose from a huge selection. There are several decisions to be made. We send a technician specifically trained to help you find the right product for your home. The tech will take you through the colors, designs, and styles. You can customize your new doors to your liking. You can trust our garage door company to make certain you get the best doors for your garage.
Turn to us when you need professional garage door replacement
Do you need professional garage door replacement service? If so, turn to us. Our team assigns a skilled pro to come out and replace your old doors. It is not always easy to part with the doors that have served you well for so long. But the new doors will enhance the value of your home. It will improve your curb appeal as well. Garage doors are very heavy. Don't attempt to replace them on your own. Let us send expert pros to provide this garage door service. Your doors will be replaced quickly and correctly.
Contact our company to request garage doors repair in a hurry
Get in contact with our company if you want reliable garage doors repair in a hurry. Are you having a problem with your springs, cables or tracks? Is your opener failing to operate properly? Give us a ring and we'll appoint a tech to nip it in the bud. Your repair problem will be resolved in a jiffy. The garage door repair East Orange NJ tech comes fully equipped to fix any problem fast. Get the peace of mind you deserve. Call our company and get quality service for your garage doors in East Orange, NJ.